On 26 November 2021, WHO designated the variant B.1.1.529 a variant of concern, named Omicron. It is associated with substantial ability to evade immunity from prior infection. But many important questions about this variant's severity remain unanswered.

Omicron has more than 30 mutations in the spike protein targeted by COVID-19 vaccines. H655Y (Histidine at position 655 substituted by Tyrosine; first detected in Brazil) was previously shown to confer escape from human monoclonal antibodies. Another mutation borrowed from Gamma variant, N679K, may also increase infectivity.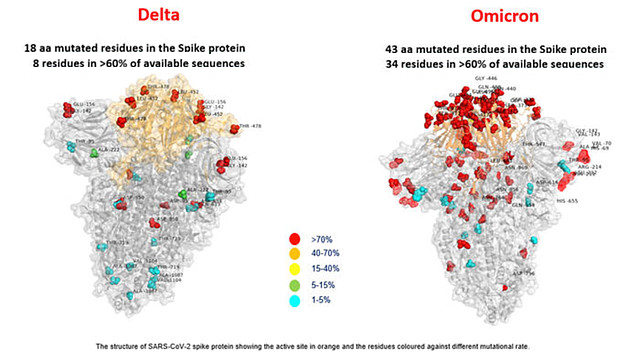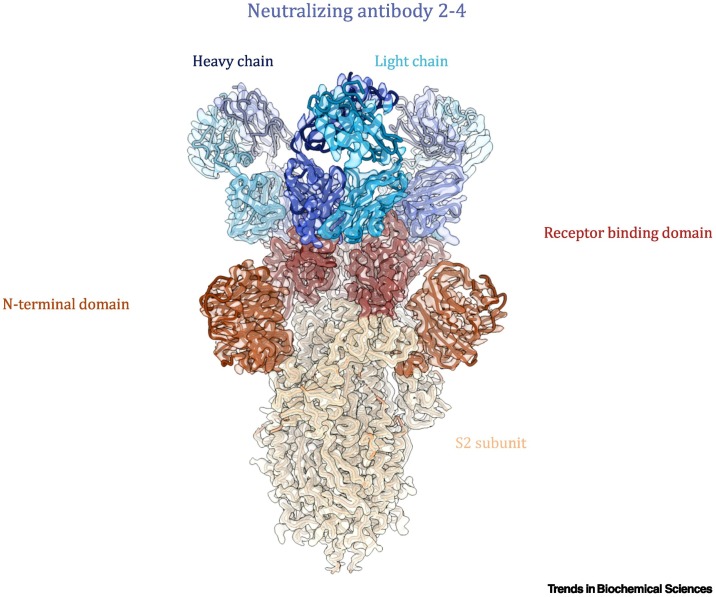 Cases in US:
California man who returned from South Africa mild (was fully vaccinated)
Minnesota man who recently traveled to NYC for a 3-day anime festival - mild (was fully vaccinated)
New York already had cases by that time one of which was a traveler returning from South Africa, 10 cases identified by December 5
Nebraska man who brought it from Nigeria and passed it to 5 other people, only one of whom was vaccinated
Wisconsin man tested positive for Omicron after a recent trip to South Africa
The 1st Hawaii case is a 65 with no history of travel outside state who already had COVID-19 before.
A middle-aged woman who recently traveled from South Africa became both New Jersey and Georgia's first confirmed case after seeking care for moderate symptoms at an emergency room.
640 deaths since Omicron dominant in South Africa
1st death confirmed in UK on Dec. 13 2021
REFERENCES
Juliet R.C. Pulliam, Cari van Schalkwyk, Nevashan Govender, Anne von Gottberg, Cheryl Cohen, Michelle J. Groome, Jonathan Dushoff, Koleka Mlisana, Harry Moultrie
Increased risk of SARS-CoV-2 reinfection associated with emergence of the Omicron variant in South Africa
medRxiv 2021.11.11.21266068; doi: https://doi.org/10.1101/2021.11.11.21266068
Rapp M, Shapiro L, Frank J. Contributions of single-particle cryoelectron microscopy toward fighting COVID-19. Trends in biochemical sciences.:S0968-0004.
Liu L., et al. Potent neutralizing antibodies against multiple epitopes on SARS-CoV-2 spike.
Nature.

2020;

584

:450–456.